A new model for drug development
Drug R&D comes with many innate challenges. Development costs can often be exceedingly high, while success rates—drugs approved for clinical trials—remain low. Our novel approach to R&D lets us overcome these challenges. Instead of relying on an existing pharmaceutical or biotech in-house process, we create a customized development plan for each new therapy under consideration.
Starting with strategy
At the start of each project, we design a unique and innovative strategy to match the needs of a given therapy. This includes identifying the most promising therapeutic targets and/or compounds, finding key opinion leader (KOL) consultants, and partnering with investigators and strategic partners who best fit the needs of the project. We identify the most favorable regulatory pathway to initial market approval and keep the process moving forward in a rapid, efficient, cost-effective manner. As the project progresses, we continually re-assess our decisions to ensure that they meet our goal of serving the needs of patients first.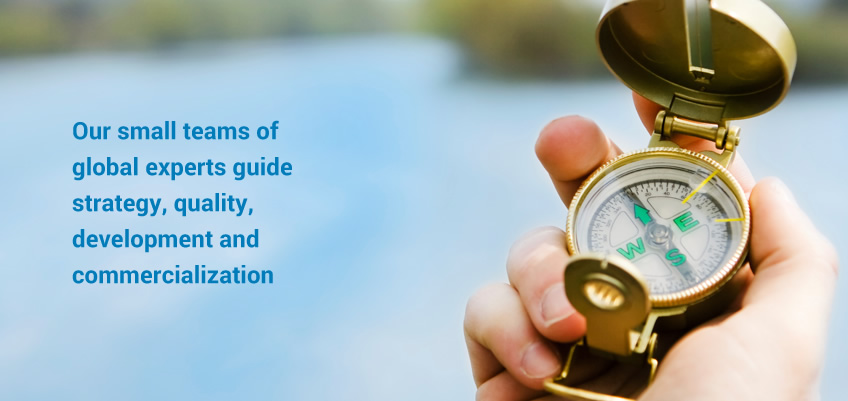 Expertise, not infrastructure
Our approach to pharmaceutical R&D is a radical departure from the traditional paradigm, which relies on in-house teams that are often responsible for developing multiple types of therapeutics. Instead of using generalists, we organize small, dedicated teams of experts that match the needs of each new therapeutic under development. These teams, made up of researchers and investigators from around the globe, have experience specific in a particular therapeutic area, disease, and markets. Together, they guide strategy, quality, development, and commercialization. This approach streamlines existing R&D dramatically and allows us to bring exciting new investigational therapeutics to patients more rapidly and efficiently.